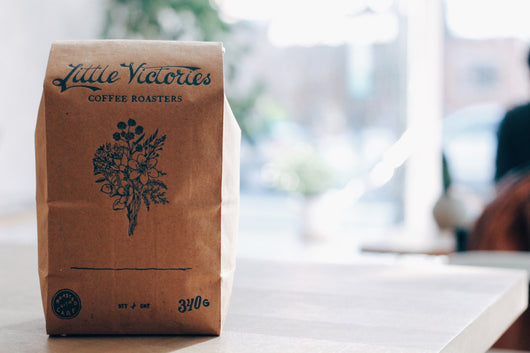 6 Month Prepaid Roaster's Choice Subscription
Regular price $235.00 Sale
This prepaid subscription is perfect for that single origin coffee lover in your life. It's simple, we deliver two freshly roasted bags of our best single origins to your door once a month, for 6 months.
The Roasters Choice is our way of offering some of our favourite coffees to you, decided by what we feel like is tasting the best, freshest, and most interesting at the time of order.
This coffee will be chosen by either of our co-founders, Jeremie & Andrew, who will do their best to give you a variety of notes, origins, varietals, and processing methods over the course of the seasonal changes in coffee. 
This is for the more adventurous coffee drinker, and makes for an excellent subscription choice, which will allow you to try different coffees over the course of a year.