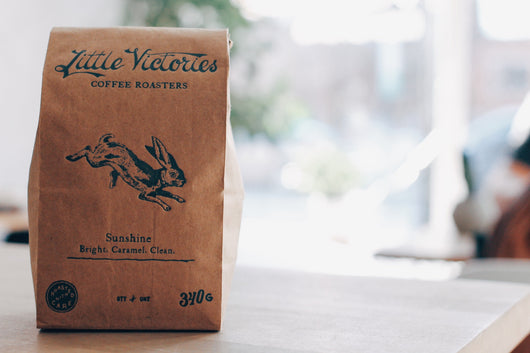 12 Month Prepaid Sunshine Subscription
Regular price $350.00 Sale
This prepaid subscription is perfect for that light roast filter coffee lover in your life. It's simple, we deliver two freshly roasted bags of Sunshine to your door once a month, for 12 months.
Sunshine is our house light roast pillar coffee, meaning it is incredibly consistent and versatile. It is roasted to be both bright and sweet, with a clean mouth feel, syrupy finish and is a very easy drinking. If you're new to drinking LVC, and have dabbled with medium to light roast coffees from other roasters before, this is a great place to start.
This two-component coffee blend changes seasonally to ensure freshness of the green beans involved. Generally, it is made up of a Central American for sweetness with a small amount of an African to add a little spark!
Notes: Bright, Clean, Crisp 
Currently:  
Guatamala CCDA
Altitude: 1200-1800 Meters  
Varietals: 
Arabica – Bourbon, Catuai
Process: Washed  
Region: Lake Atitlán, San Antonio, & San Lucas Tolimán, Sololá